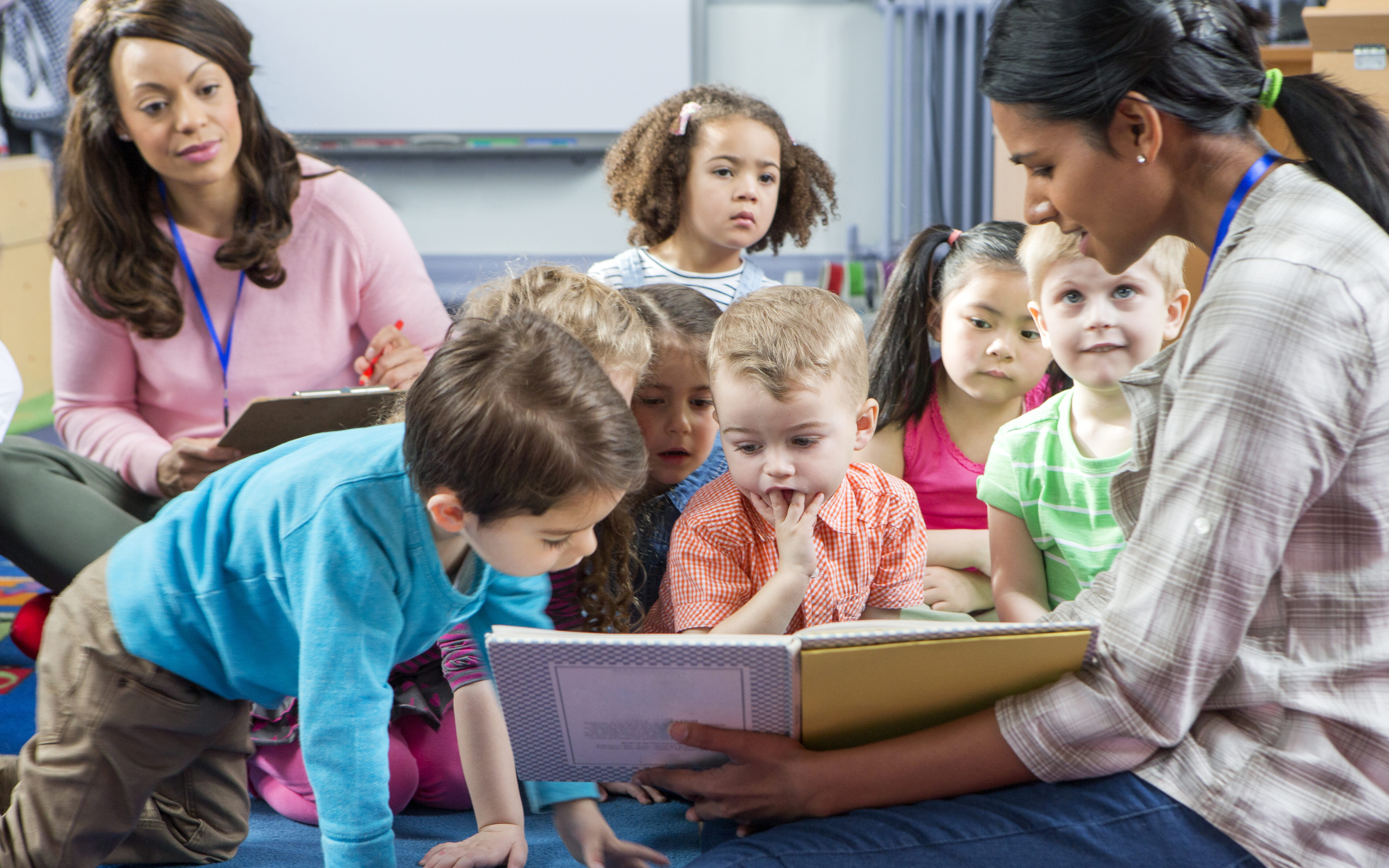 A child's early education lasts a lifetime. That's why giving all children 'the best start in life' is crucial and one of Ofsted's strategic priorities. In this blog, I want to update you on some of the work we've been doing to support this focus, including:
delivering our communication and language roadshows
appointing two new early years curriculum leads
publishing a new research review looking at the 3 prime areas of learning in the Early years foundation stage (EYFS)
'The best start in life'
Every child deserves a high-quality early education. The benefits can be seen throughout early childhood itself and also later in their schooling. A high-quality early education is particularly beneficial for children from disadvantaged backgrounds and for children with special educational needs and/or disabilities (SEND).
Similarly, gaps in a child's early years education can have long-term consequences. Some children are more likely to have gaps than others. Overall, children from disadvantaged backgrounds lag behind other children by the end of the EYFS. Boys are furthest behind in their communication and language and this gender gap is widest for the most disadvantaged children.
We know how committed you are to making sure that every child gets the best start in life. But we also understand how tricky this is. It's difficult to recruit and retain staff. Fewer young people are enrolling on apprenticeships. Many children need a great deal of help to catch up after the pandemic.
Despite these challenges, we are seeing some great practice in nurseries, pre-schools and childminders. We want to share this with the whole sector, supported by key messages from our research. This is why giving children 'the best start in life' is one of our strategic priorities and at the very heart of our work in the early years.
Communication and language roadshows
Over the past year, we've been delivering our communication and language roadshows across the country. This has given us the chance to hear about your work and the challenges you're facing. We have been talking about the importance of curriculum. We want to emphasise:
the importance of communication and language because we know that the correlations between a child's vocabulary size and their life chances are as firm as any correlations in educational research
the need for the curriculum to consider what all children should learn because we know some children will understand and know more words than others simply because of the quality and quantity of the interactions they've had
that practitioners should choose activities and experiences after they determine the curriculum. The activities and experiences should help to secure the intended learning.
New curriculum leads for early education
To help us with our focus on early education, we have recently appointed two new His Majesty's Inspectors (HMIs) as curriculum leads. They are Mireille MacRaild HMI and Julian Grenier HMI. Both are highly experienced practitioners in early education with many years of leadership expertise. They have a wealth of first-hand experience of working with babies, toddlers and young children in the EYFS, and of leading professional development for practitioners. Both colleagues have already made a substantial contribution to our early years work. We look forward to using their expertise even further in 2023/24.
Part 2 of our Best Start in Life research review
We are also delighted to share the second part of our Best Start in Life research review. Part 2 focuses on the 3 prime areas of learning in the EYFS and highlights the following evidence:
the prime areas are interlinked. For example, more developed language and communication are associated with better emotional well-being. Children who are more physically active in the early years are better at regulating their emotions and achieve better in primary school
communication and language are fundamental to every aspect of young children's thinking and learning. The rate of children's development depends on their interactions with adults. Every interaction between a practitioner and a child is a teaching opportunity. The quality of interactions is likely to be more important than the quantity
personal, social and emotional development underpins children's early learning and emotional well-being. Warm and positive relationships with practitioners help children to understand and manage their emotions and relate positively to their peers. Children also benefit from careful and sensitive teaching about emotions and relationship-building. Developing children's executive functioning in the early years helps them to learn successfully and form positive relationships when they start school
physical development is central to children's health and fitness. It provides the foundations for later participation in sport, supports academic achievement in later childhood and improves their health. Practitioners play an important role in teaching children movement skills like balancing, jumping and catching and in encouraging less active children to move more.
A focus on the prime areas provides children with what they need today. It also creates the strong foundations children need for their later success.
This review uses the same research and evidence that underpins our inspection work. It can help you to evaluate and develop the important work you are doing, so that every child gets the best start in life.
Next steps
In the EYFS, the 3 prime areas underpin the 4 specific areas of learning. The specific areas will be the focus of the third and final report in our series. As the EYFS statutory framework explains, 'the specific areas of learning provide children with a broad curriculum and with opportunities to strengthen and apply the prime areas of learning.'
We know how committed you are. But we know that not all children get a good early education. That's why at Ofsted we're continuing to prioritise a high-quality early education for every child.